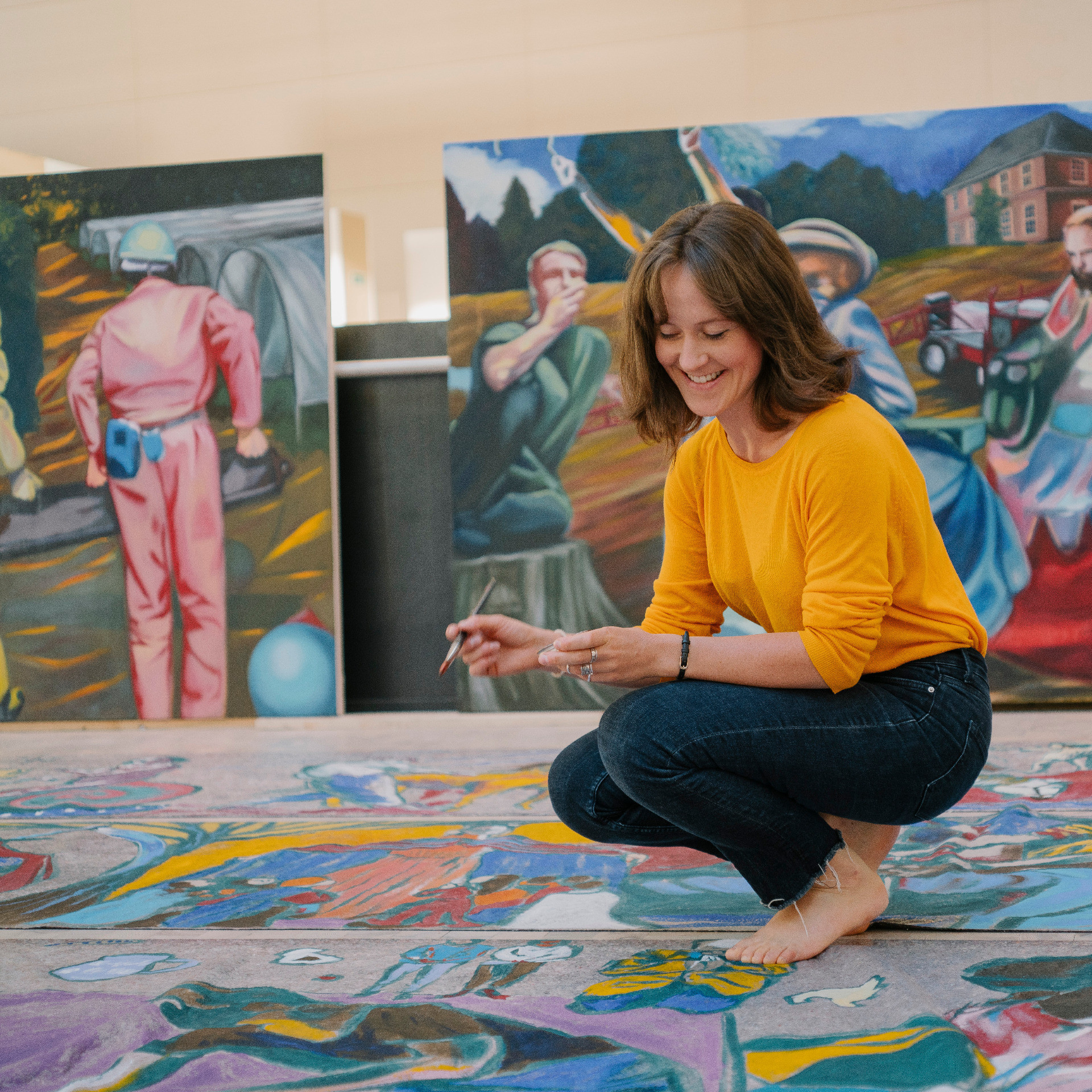 Laura Gaiger
Laura Gaiger (b. Southampton, 1992) makes paintings and installations to explore the image of the landscape and its role in politics and culture. She received a BA(Hons) in Painting and Printmaking from The Glasgow School of Art in 2016, and a Masters in Fine Art from The University of Bergen in 2020.
She has received scholarships from the Royal Scottish Academy, Arts Council Norway and Norwegian Visual Artists' Renumeration Fund, a studio scholarship from Vestland Fylkeskommune, and has exhibited in group shows across the UK, in Spain, New York and Norway, including debuting at Høstutstillingen in 2021. Gaiger has had solo exhibitions at USF Visningsrommet in Bergen, Ål Kunstforening in Hallingdal, Nye Bokboden and Kunstgarasjen in Bergen, and recently undertaken residencies in Norway and the USA. She is working towards a solo exhibition in the UK in 2024.
Gaiger works at the Institute for Contemporary Art, University of Bergen, as lecturer in Painting and Senior Engineer for the Painting Workshops. She also teaches independently.